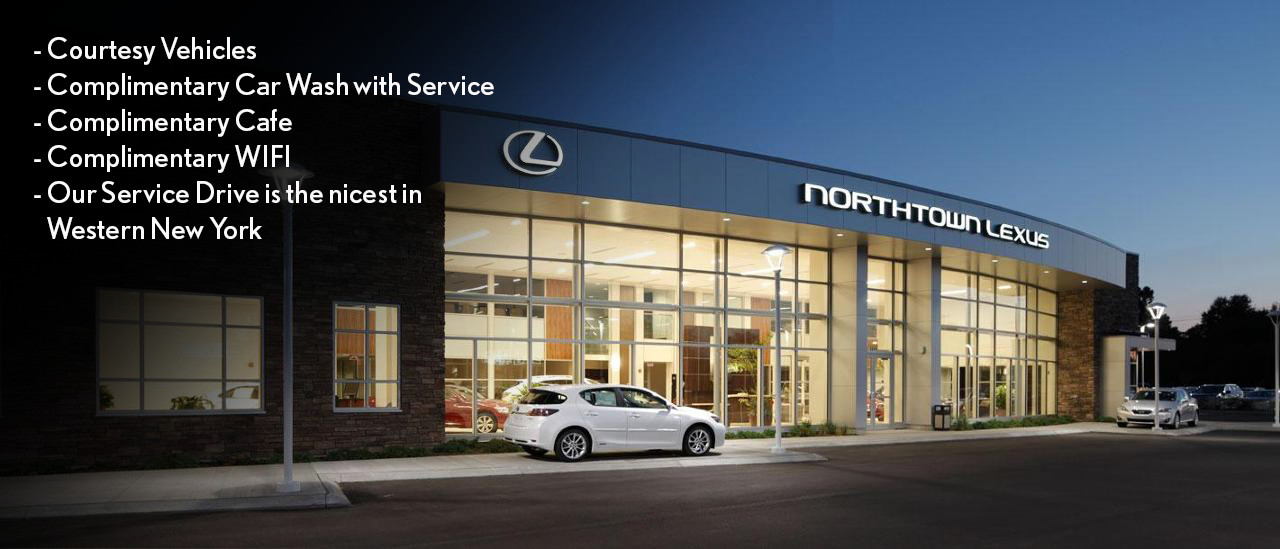 WHY YOU SHOULD DECIDE TO BUY FROM NORTHTOWN LEXUS
The decision to buy a vehicle isn't one you should take lightly. It's a big investment and a mode of transportation you'll rely upon heavily for years to come. That's why it's important to buy from the right source, and you can do no better than shopping at our LEXUS DEALERSHIP NEAR BUFFALO, NY.

That's because at Northtown Lexus, we treat shoppers like guests within our home. We believe that the warmth of a friendly smile can make all the difference when it comes to customer hospitality and service, and that most visitors come to us because they seek a helping hand. We go above and beyond the call of duty when serving customers, offering everything from 24-hour collision repairs and extended service hours to heated flooring and an omelet chef.
Come discover the unique environment that we cultivate and find out why we're the only dealership for you. VISIT NORTHTOWN LEXUS TODAY!